YOHJI YAMAMOTO
CUTTING AGE

CREATING A GUERRILLA CAMPAIGN TO CELEBRATE THE 40TH ANNIVERSARY OF THE YOHJI YAMAMOTO'S GRACEFUL SUBVERSIVE CREATIVITY.


YOHJI YAMAMOTO PRESENTS HIS WORK, FOR THE FIRST TIME IN BERLIN, STAGING A PARADE OF ICONIC PIECES. A THREE DAYS EVENT, UNDER THE THEME OF "CUTTING AGE"




CREATIVE DIRECTION



CREATING THE "YY SATELLITES" CONCEPT TO INTEGRATE THE UNIQUE CONTENTS IN A TEMPORARY DIGITAL PLATFORM.
A SEQUENCE OF 15 URLS UNDER THE "YY MATRIX" A BRIDGE BETWEEN THE UNDER WORLD AND THE ABOVE WORLD OF WEB.
A DIGITAL MEMORY ARCHIVE.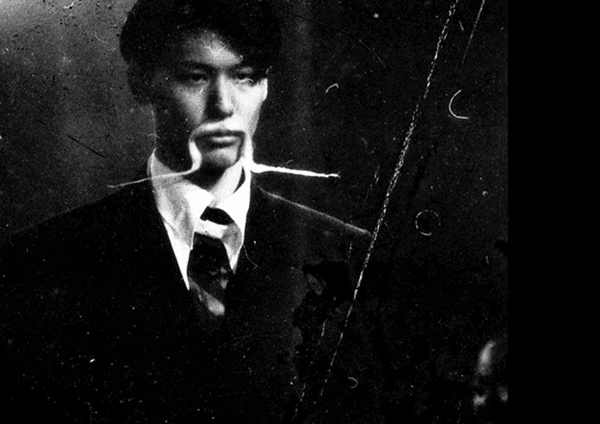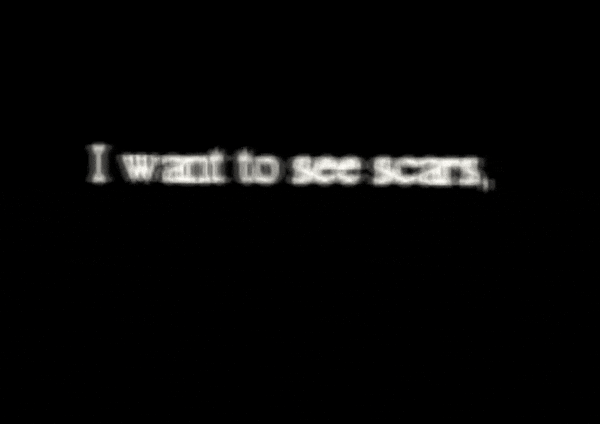 CREATIVE STRATEGY


SPREADING THE YOHJI YAMAMOTO'S PUNK POETRY BY SETTING A DISRUPTIVE COMMUNICATION SYSTEM, FROM THE DIGITAL PLATFORM TO THE STREET GUERRILLA, TO STAGE A MYSTERIOUS REPRESENTATION OF THE YOHJI YAMAMOTO UNIVERSE.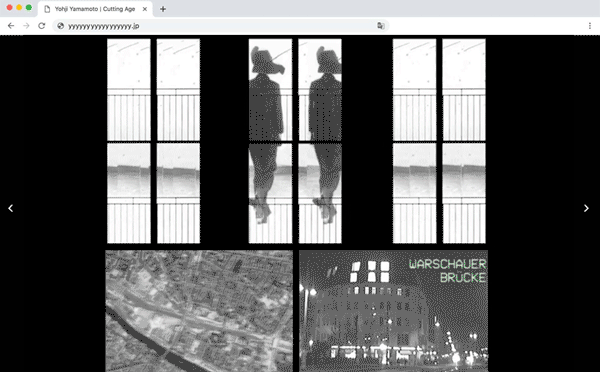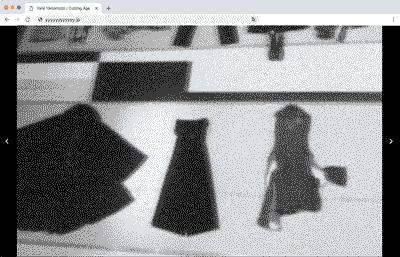 YY SATELLITES CONTENTS
NOTES AND QUOTES: YOHJI YAMAMOTO
HAND PRINTED FILM PHOTOGRAPHY: MONICA CAROCCI
ILLUSTRATION: MASAO NIHEI
MIXED MEDIA CONTENTS: WEBCAMS,
8MM, VHS, DIGITAL CAMERA TAKES
AND ARCHIVE MATERIALS.
URBAN GUERRILLA ACTIVATION
FROM THE STREETS TO THE DIGITAL WORLD.
CRYPTIC POSTERS AND NIGHT PROJECTIONS PUSHING THE YY SATELLITES URLS.
WINDOW PROJECTION BUILDING FACING THE WARSCHAUER BRIDGE
.

CREATING A VIDEO COLLAGE, MADE EXCLUSIVELY FOR SELFRIDGES, TO CELEBRATE THE
YOHJI YAMAMOTO'S WORLD.

CREATIVE DIRECTION:

LUCA PILUTZA AND GILDA SCAGLIONI
FILM PHOTOGRAPHY:
MONICA CAROCCI
SOUND DESIGN:
IOKOI /THELICIOUS / DAVIDE TOMAT
UTKU TAVIL / ESKINZIO / SIGURD YTRE-ARNE
PRODUCTION:
515 / BLACK BOARD BERLIN
YY PROJECT MANAGER:
TATJANA SPRICK AND GEN TOIDE