THE FOURTH SEX.
ADOLESCENT EXTREMES


CURATING THE STRATEGY AND DESIGN OF THIS VOLUME, A VARIEGATED BLEND OF ICONOGRAPHIC MATERIALS, FROM CONTEMPORARY ART, TEENAGE ICONS, LEGENDARY MOVIES, FASHION AND SOME OF THE MOST INTERESTING WRITINGS ON THE THEME OF ADOLESCENCE.
THE FOURTH SEX - ADOLESCENT EXTREMES IS AN EXHIBITION AND CORRESPONDING BOOK THAT EXPLORED THE COMPLEXITIES OF YOUTH. CURATED BY RAF SIMONS AND FRANCESCO BONAMI.
440 PAGES OF TEENAGE ICONOGRAPHY MADE THIS BOOK A CULT OBJECT.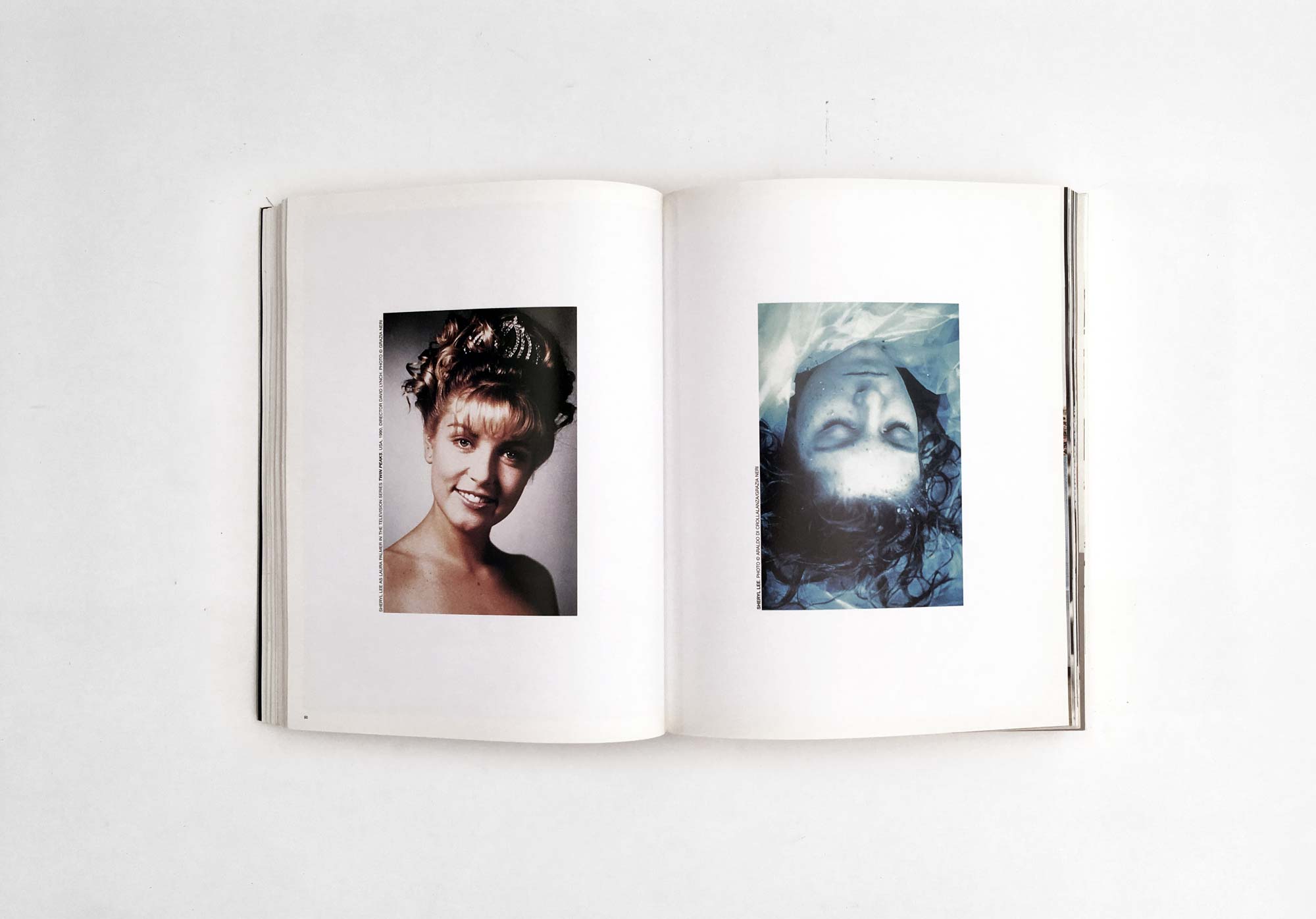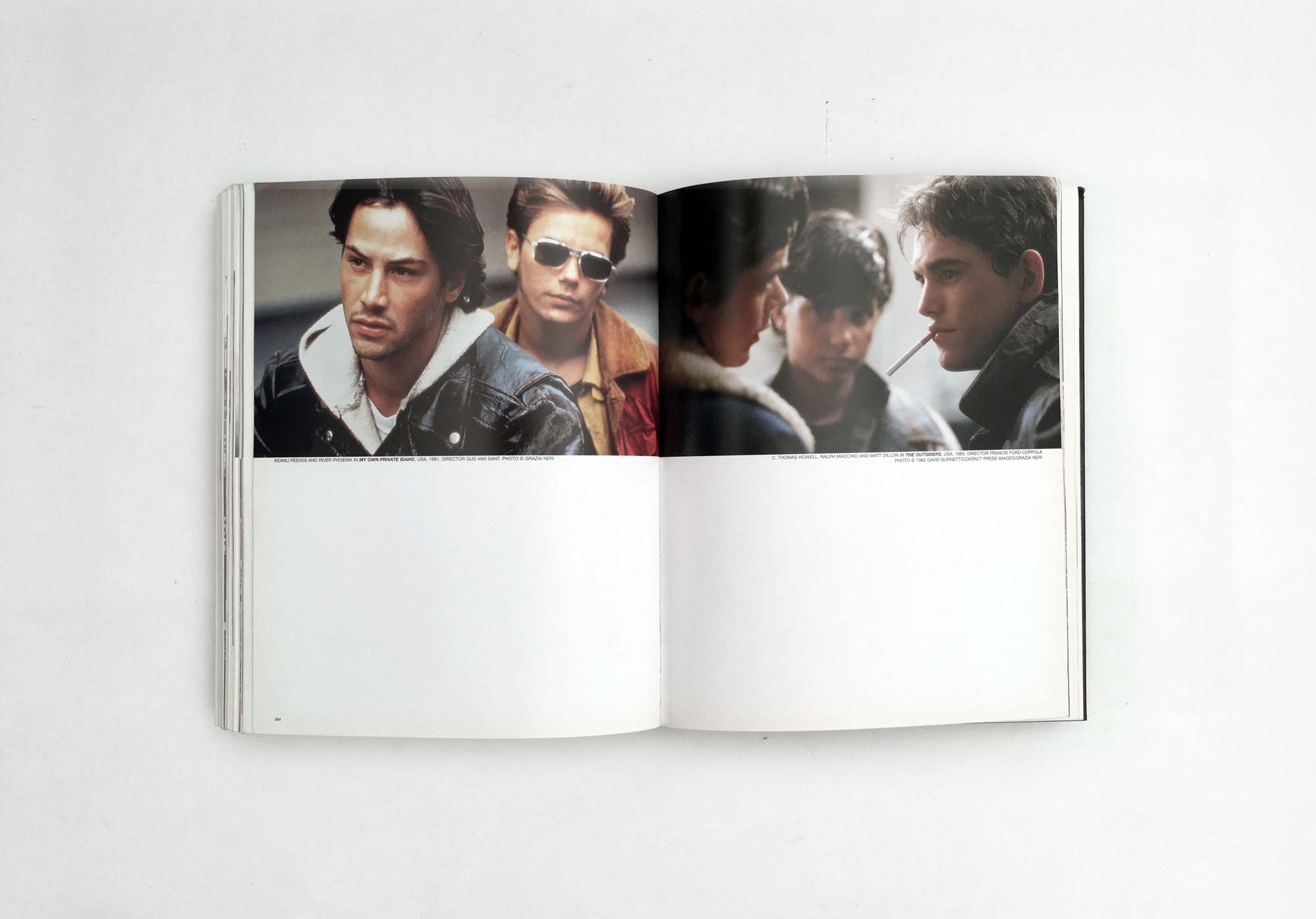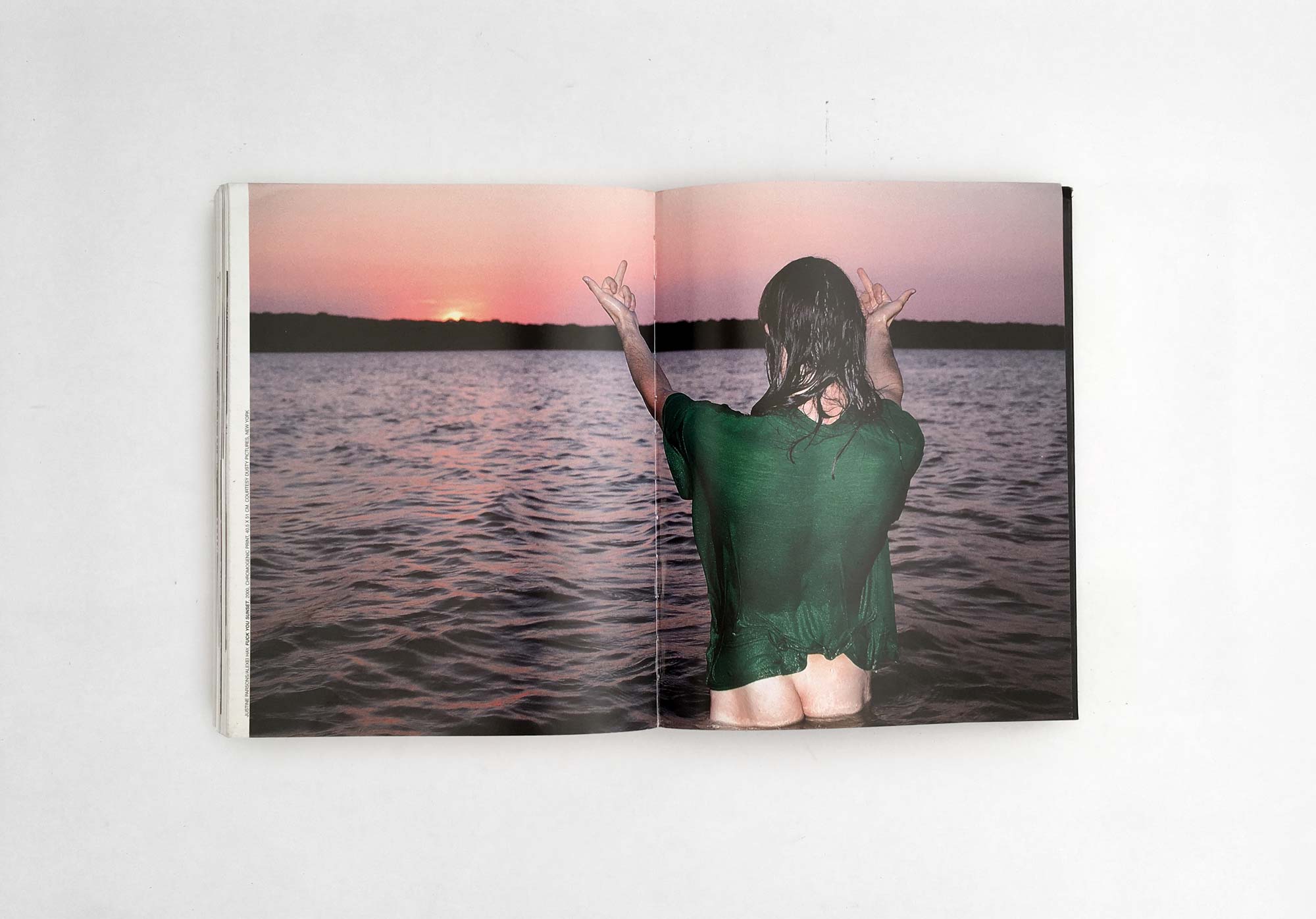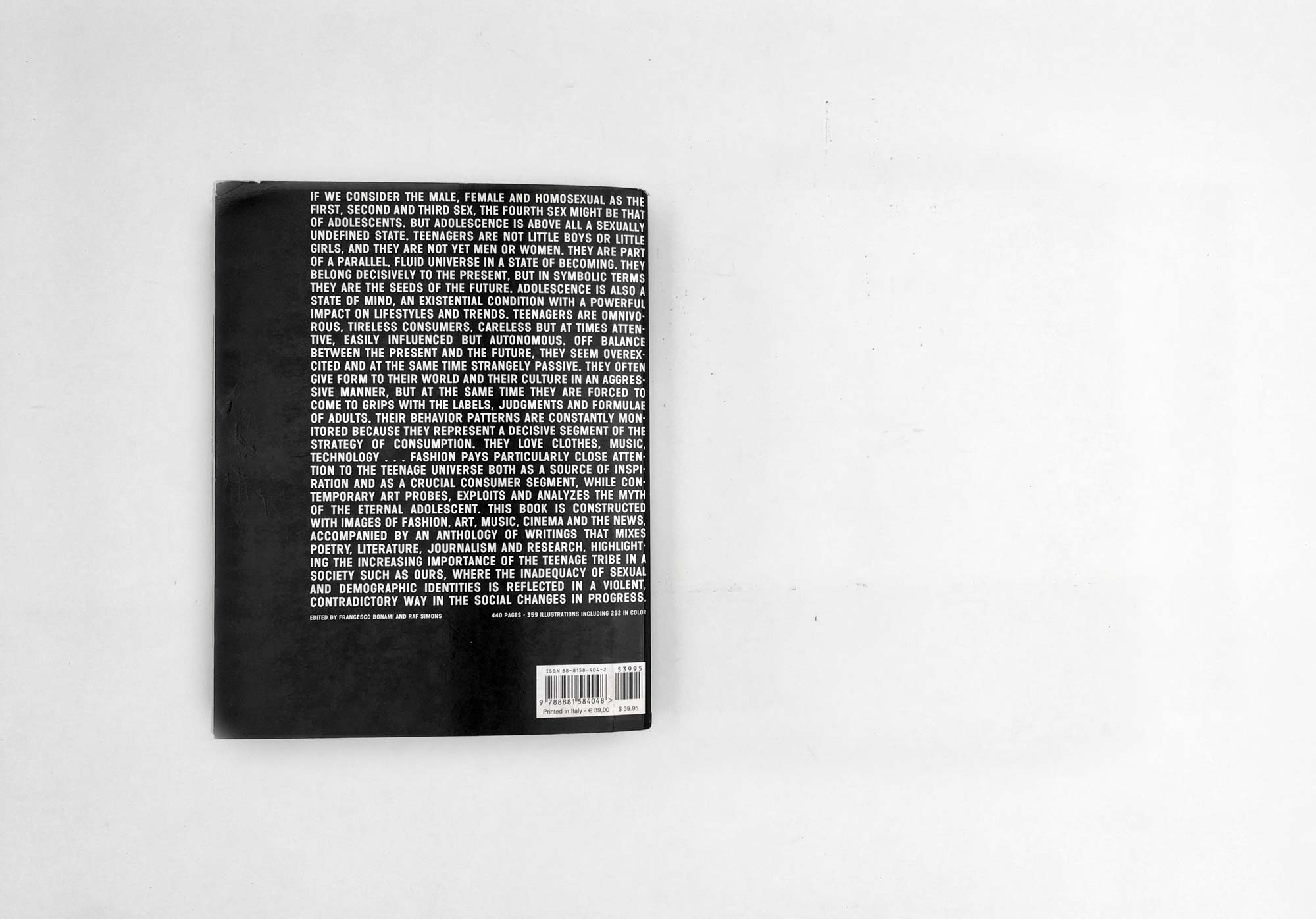 "WOE ONTO THOSE
WHO SPIT ON THE FEAR GENERATION...
THE WIND WILL BLOW IT BACK."
FROM THE MOST CONTROVERSIAL AND INFLUENTIAL RAF SIMONS PROJECT - SS 2002
CURATED BY:
RAF SIMONS, FRANCESCO BONAMI AND MARIA LUISA FRISA

DESIGN:
LUCA PILUTZA

PRODUCTION:
FONDAZIONE PITTI IMMAGINE DISCOVERY
PRINT:
CHARTA BOOKS