THE FOURTH SEX.
ADOLESCENT EXTREMES


ART DIRECTION
CURATING THE CREATIVE STRATEGY AND THE DESIGN OF THIS VOLUME. A VARIEGATED BLEND OF ICONOGRAPHIC MATERIALS, FROM CONTEMPORARY ART, TEENAGE ICONS, LEGENDARY MOVIES, FASHION AND SOME OF THE MOST INTERESTING WRITINGS ON THE THEME OF ADOLESCENCE.
440 PAGES OF TEENAGE ICONOGRAPHY, MADE THIS BOOK A CULT OBJECT.
THE FOURTH SEX - ADOLESCENT EXTREMES. AN EXHIBITION AND CORRESPONDING BOOK THAT EXPLORED THE COMPLEXITIES OF YOUTH CURATED BY
RAF SIMONS AND FRANCESCO BONAMI.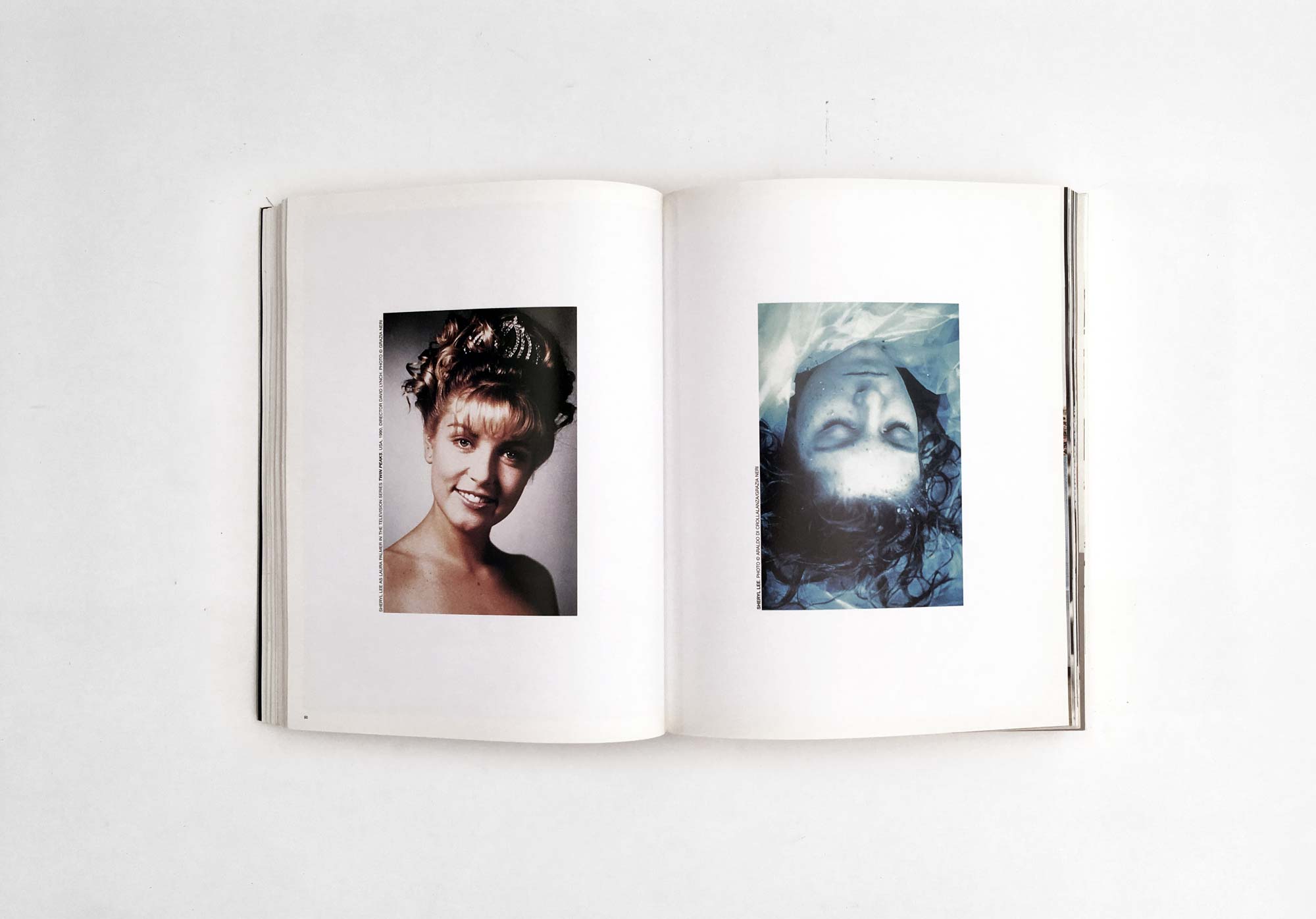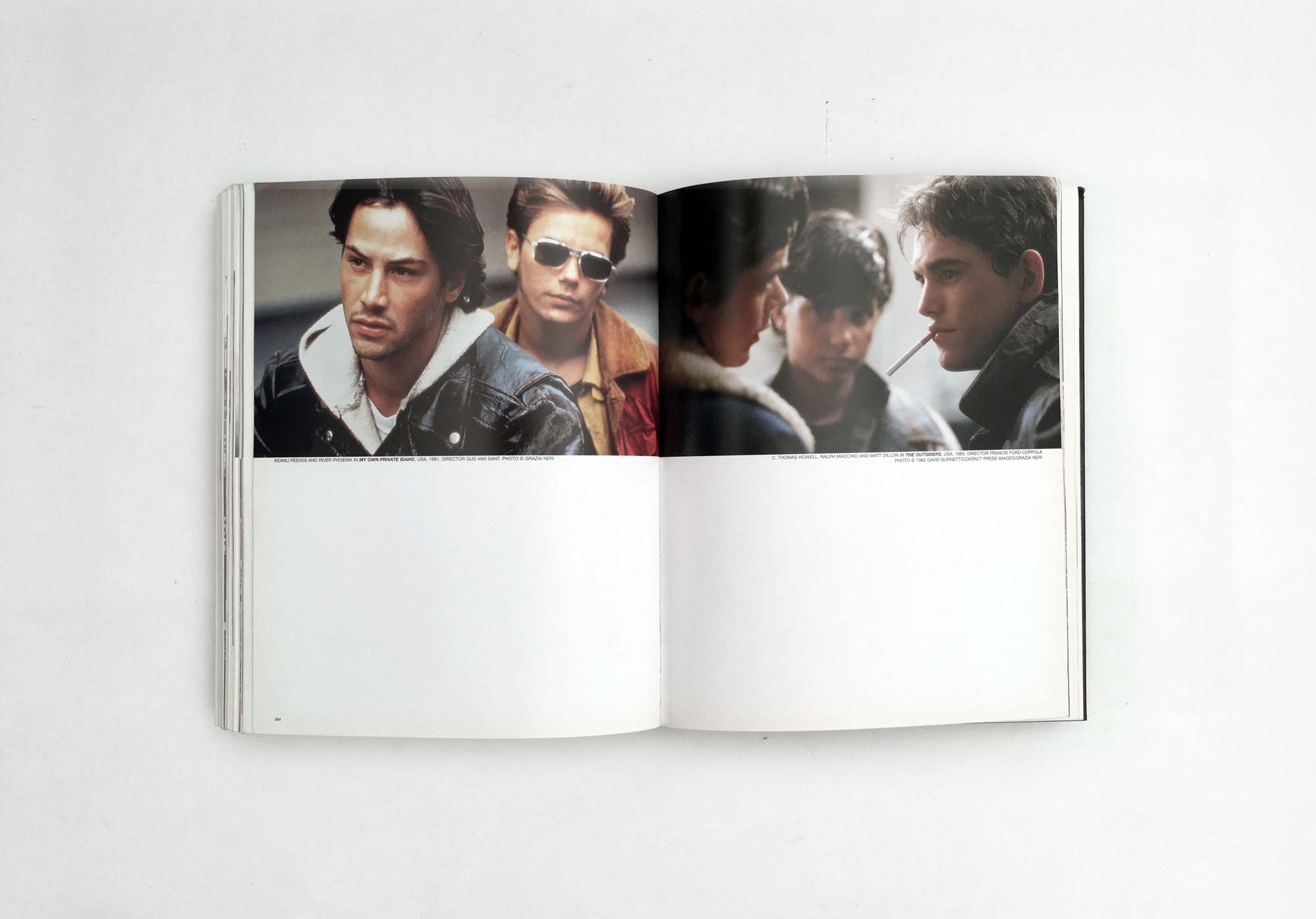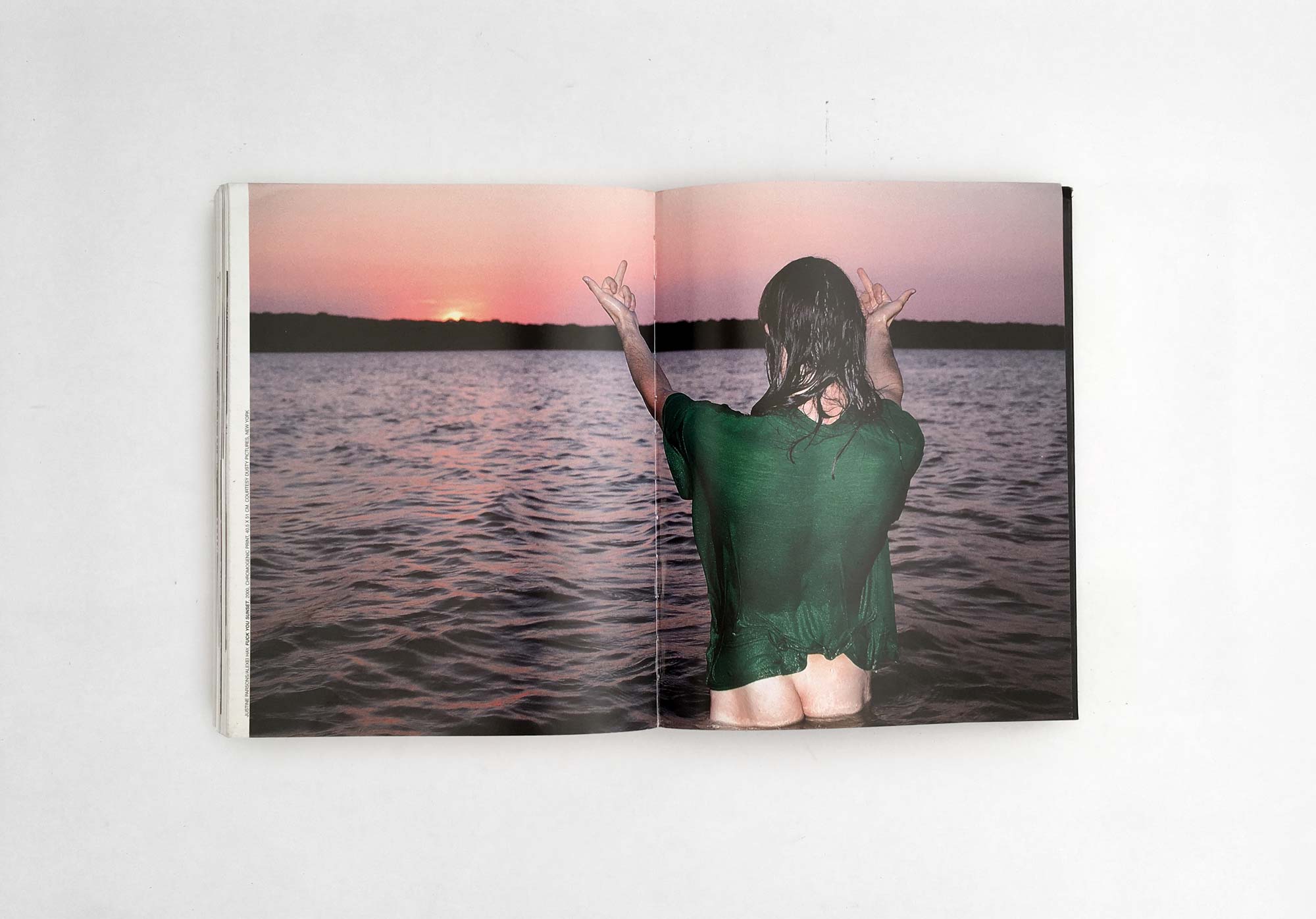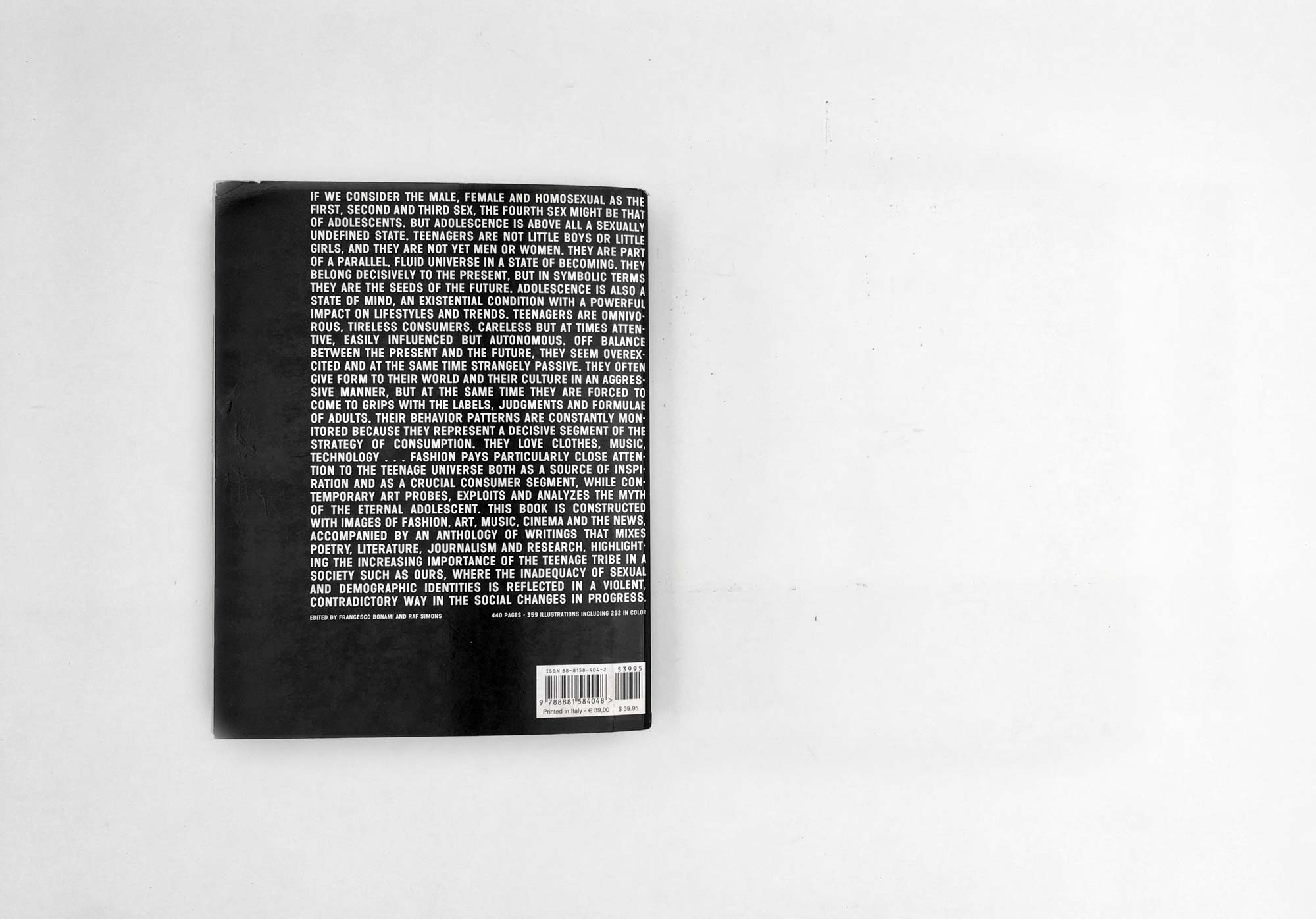 "WOE ONTO THOSE
WHO SPIT ON THE FEAR GENERATION...
THE WIND WILL BLOW IT BACK."
FROM THE MOST CONTROVERSIAL AND INFLUENTIAL RAF SIMONS PROJECT - SS 2002
CREATIVE STRATEGY
ART DIRECTION
BOOK DESIGN


CURATED BY:
RAF SIMONS AND FRANCESCO BONAMI
DESIGNED BY LUCA PILUTZA
EDITED BY MARIA LUISA FRISA
PRODUCED BY FONDAZIONE PITTI
PUBLISHED BY CHARTA BOOKS